I had a midlife crisis
at 21.
I have two beautiful babies. An amazing husband. An incredible life... But not my life.
I've said before... man plans, god laughs. (well, I didn't say it first but I use it enough) And When god through me a curve ball and completely demolished the plans I had laid out for my life, I tried to make new ones. I completely obliterated my bucket list and started anew.
word to the wise...
it doesn't work. it wasn't me. I lost myself.
You see, my life outline before I met Mr. perfect did not include a husband, and definitely not children. So when that was suddenly my life I could not fathom how the two could fit together. So I rewrote plans. made new goals. Became the best little Suzy homemaker you'd ever laid eyes on. I can get blood out of a white shirt, bake bread from scratch, sew on a button, feed a family of four on a budget, make dinner one handedly with a baby on my hip, change a diaper in my sleep (literally, whilst sleeping.... sleepchanging... its like sleepwalking) starch a dress shirt just as good as one hour cleaners. You name it, I perfected this stay at home mommy thing.
But I wasn't happy. And I hated that I wasn't. I couldn't understand why... I had it all! So I hated myself for it. What was wrong with me?
Like I said. a midlife crisis at 21. Which makes sense... When I was little it was always, "she's 13, going on 21" so now that I'm here Its 21 going on 32.... right? haha. Anyways...
Its a horrible thing, depression. a lonely, miserable thing. I can look back and say that's what it was. Postpartum? I dont know, but I have a very unhealthy habit of when I feel my worst I act my best. fake it till you make it. It usually works but ummm.... things just kind of imploded. Well, not things. Me.
Anyways this is a really weird post, and I'm kind of having a hard time with it. Its hard to broadcast your weakness in the intraweb. I think I've had about enough of that...
So lets get to the meat of this shall we. The fun stuff.
I tried out for a musical. I used to love that stuff... only problem was my resume had a big gap on it. The last play I did was in the 9th grade, Mrs. Hannigan in my Jr. Highs production of Annie. hmmmm. Being able to sing a lullabye that could lul a colliky baby to snoozery doesn't go far on a actors resume.
But I needed something. I heard about tryouts for the sound of music the week before. Decided to go for it the Day of... ha. I grabbed a song from another play I did in Jr. High "As long as he needs me" from oliver rehearsed a couple times that day. grabbed my outdated resume, a wedding picture to pass as a headshot, and I went for it.
I thought It would be fun to be in the onsamble... A nun, perhaps. Maybe I could dress down for the part of Liesel?
Well I made it to callbacks. Not the part I had written down, or even dreamed of. no. You can imagine my surprise when I searched the callback list to find my name under
MARIA
I almost threw up. And the list of women I was posted with? I didn't even qualify to have my name next to that talent.
But after a long, grusome callback with rediculously talented women all the while asking myself "what am i doing here?"
I somehow landed the part...
and got back my life.
sounds dramatic, but its true. I descovered I can still have my dreams and be a great mom. In fact, doing this play has made me a better mom. Made me love my husband more. Made me love life again.
at the risk of sounding discustingly cheesy...
The Sound of Music saved my life.
"The Hills are Alive!"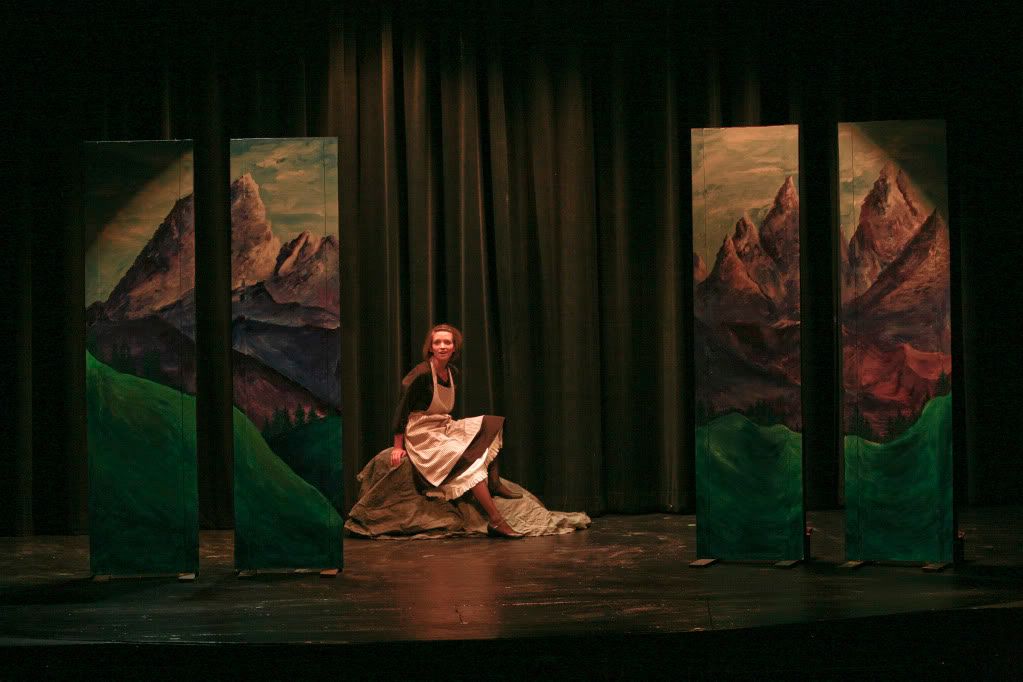 "How do you hold a moonbeam in your hand?"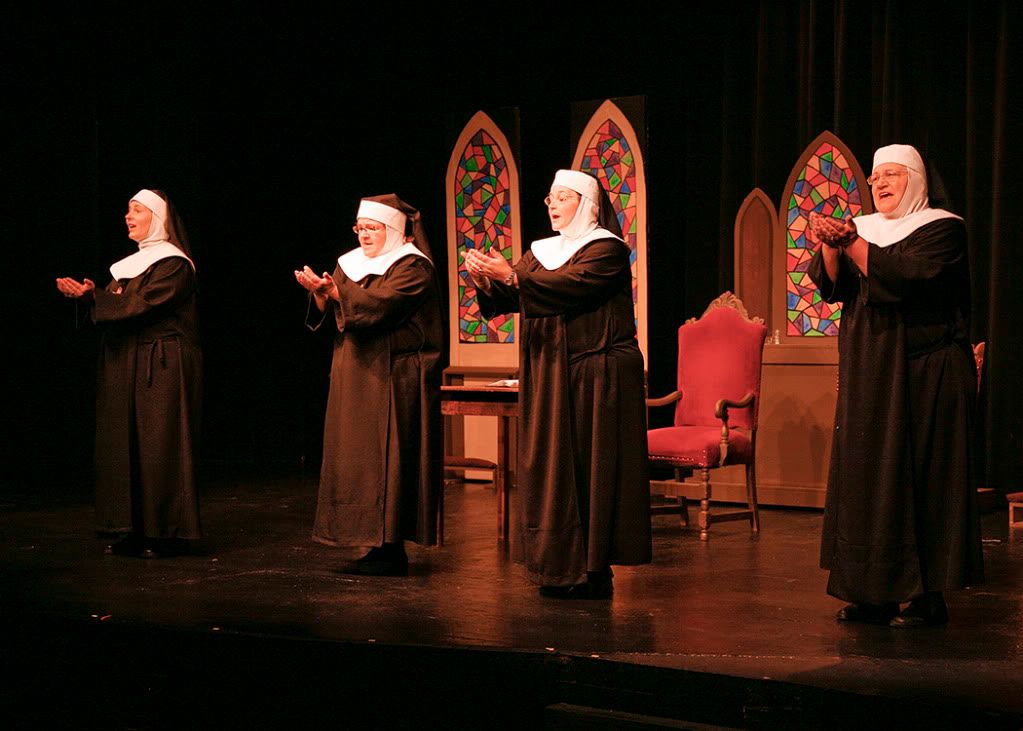 "These are a few of my favorite things!"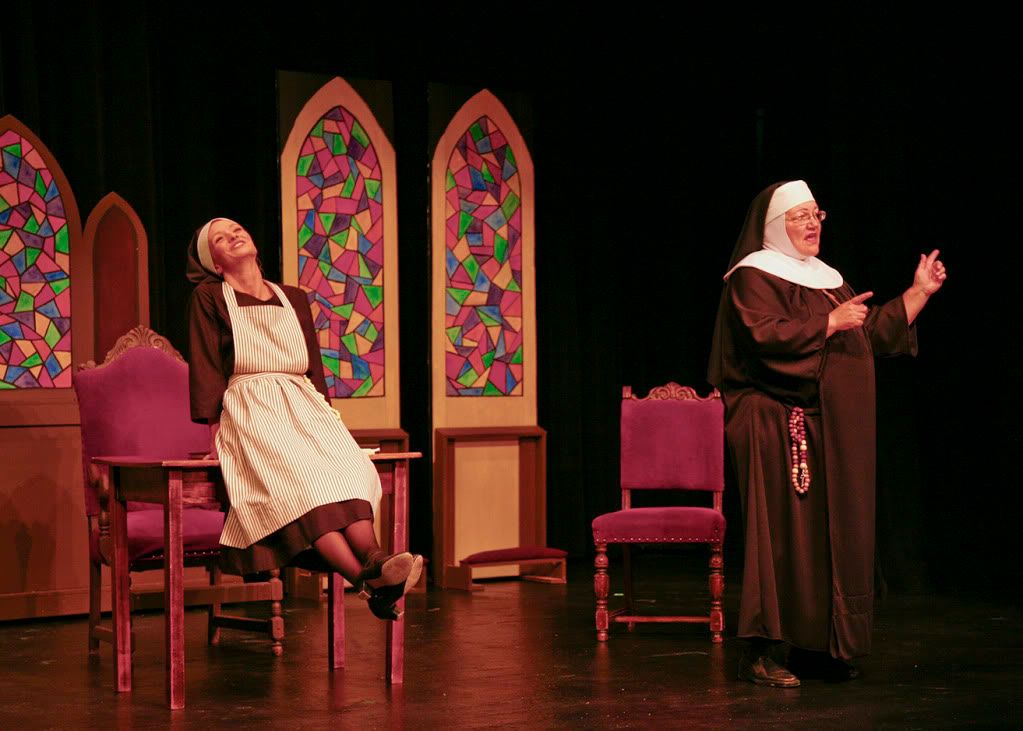 In the movie my favorite things is sung by Maria and the children, In the play she and Mother Abess sing it before Maria leaves the Nunnery...
"bless you, my child"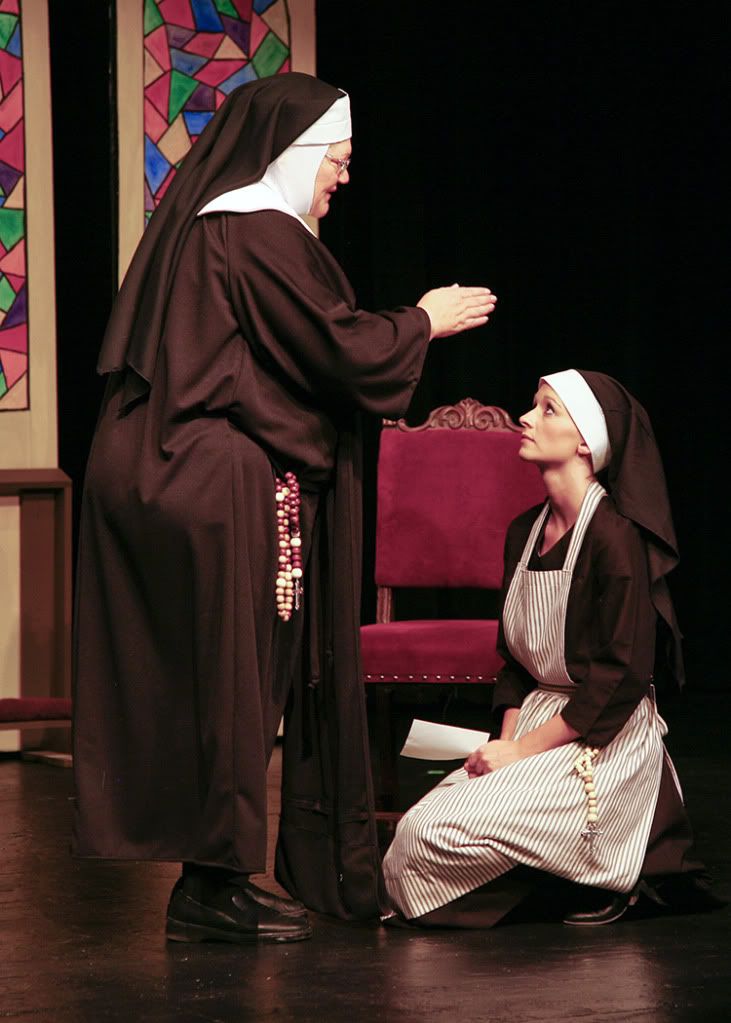 "I have confidence!"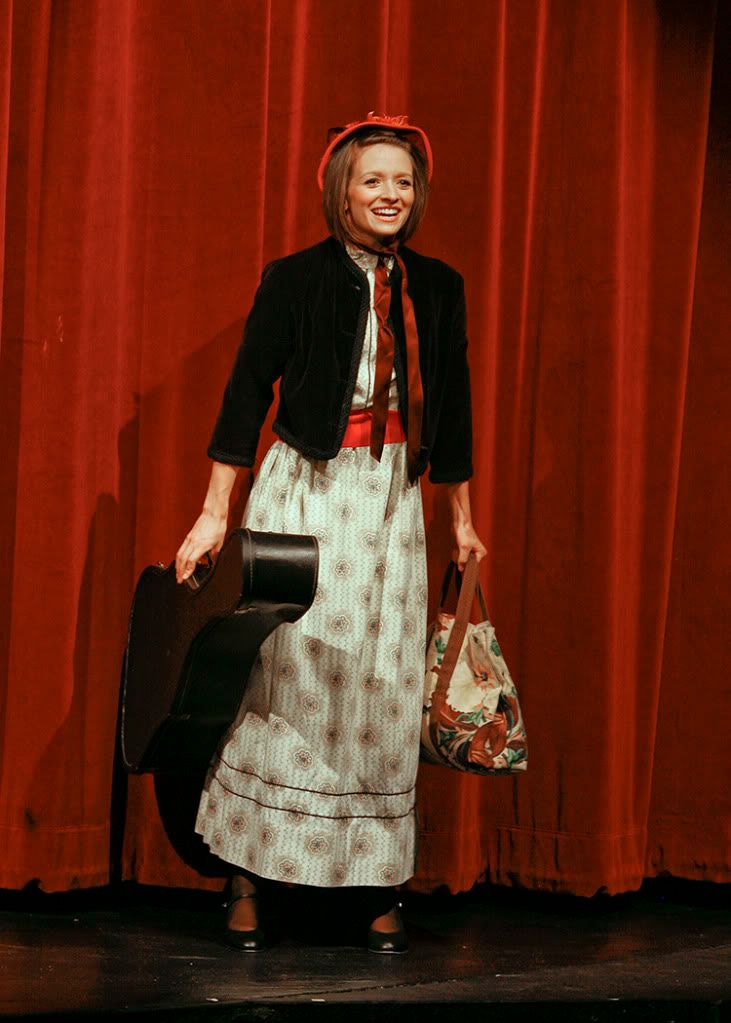 meeting the captain...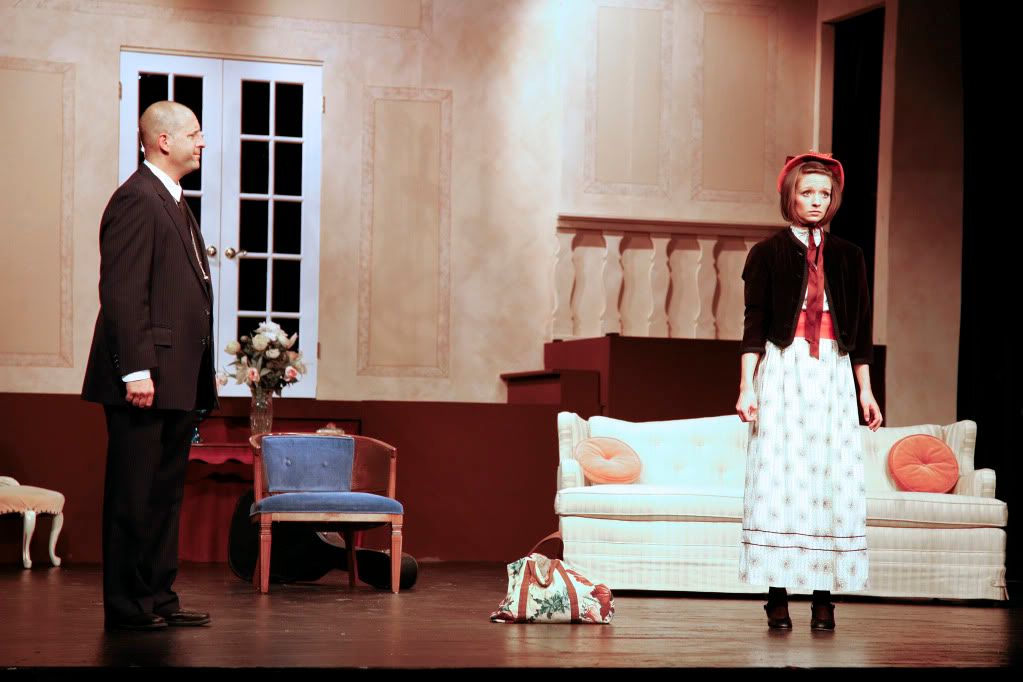 and the children!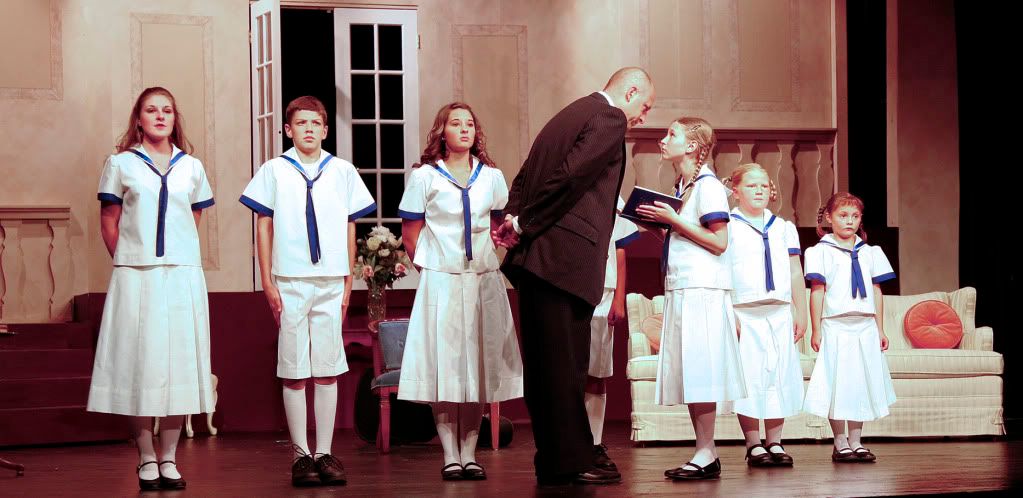 "Do Re Mi!"
"16 going on 17"
these two were adoreable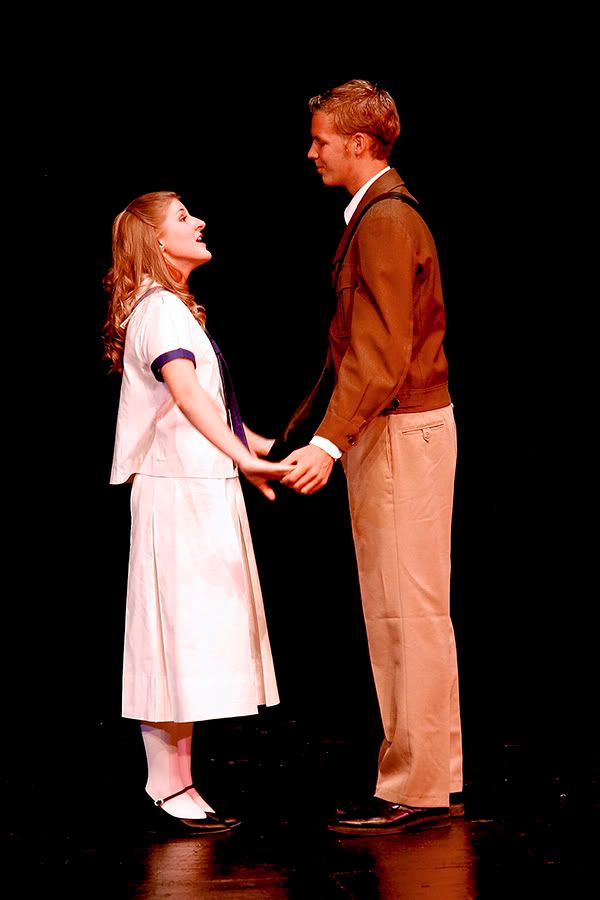 No puppet show in the play... we sing "the Lonely Goatherd" in the bedroom during the thunderstorm.
Little Gretle was sickeningly cute.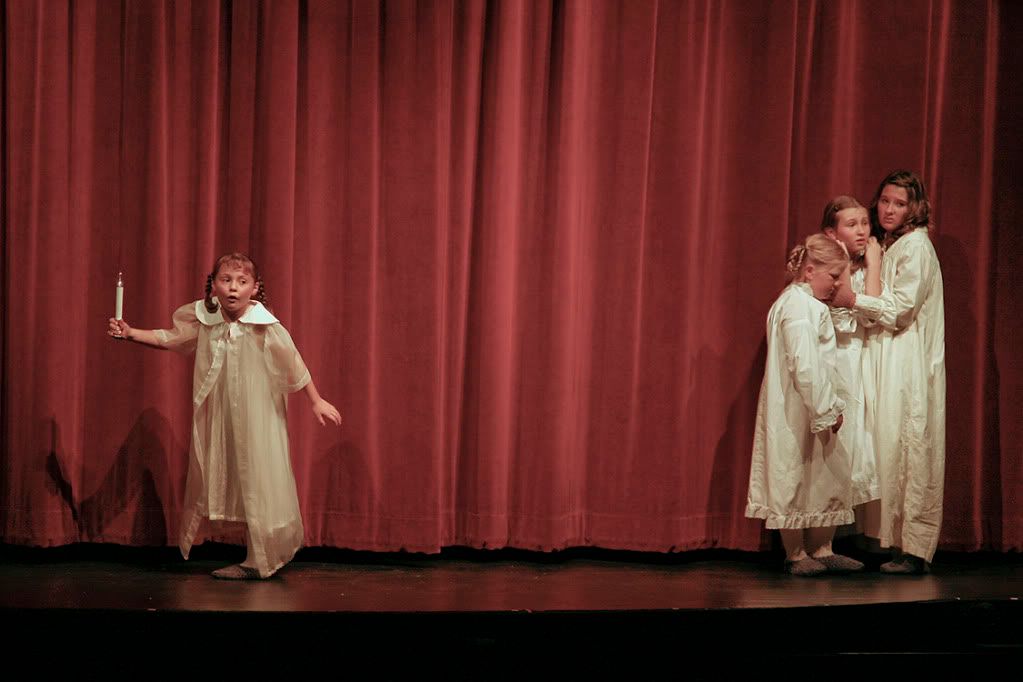 also different in the play from the movie... Uncle Max and the Baroness have two songs with the Captain!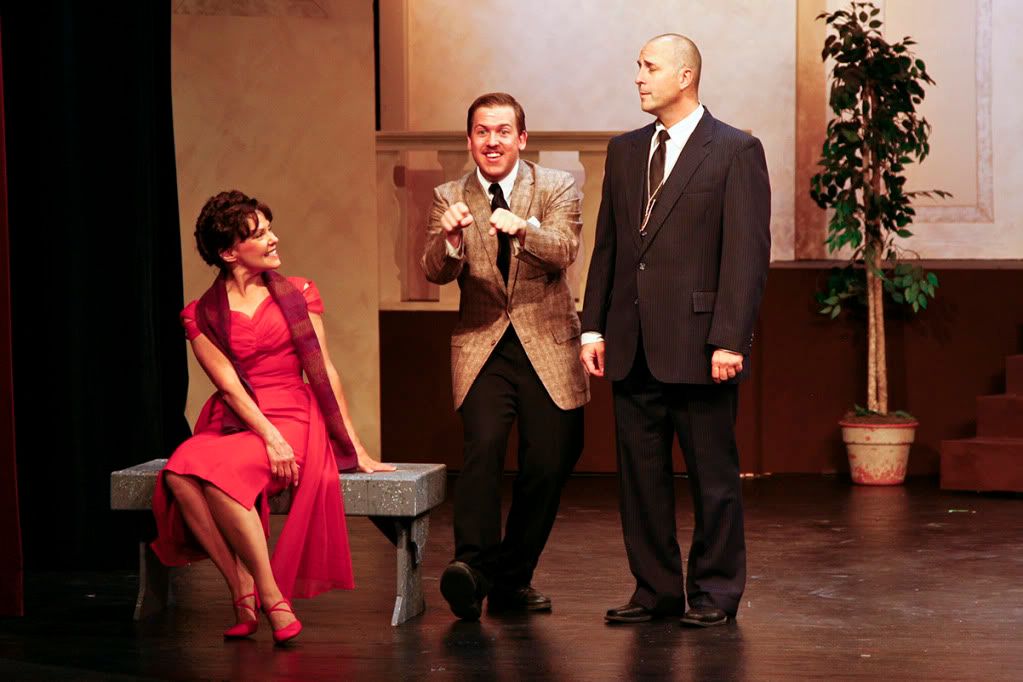 The outfits made out of curtains...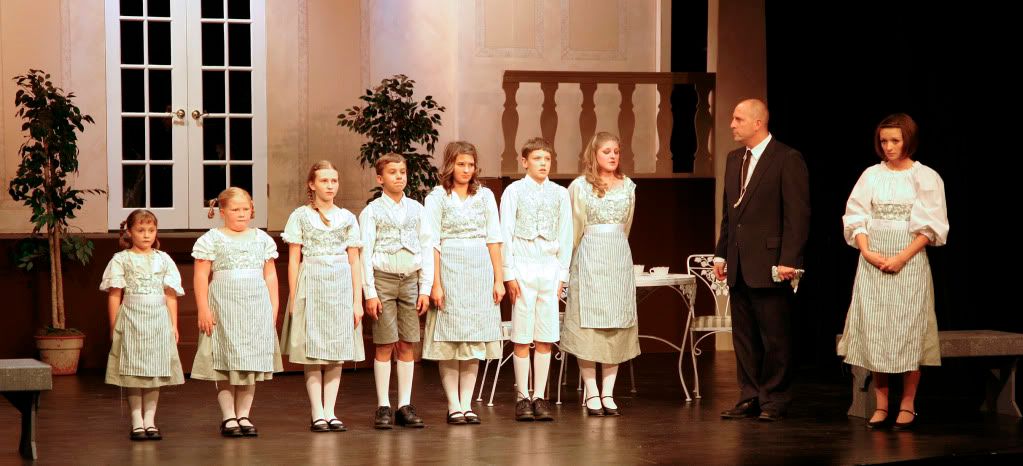 The captain breaks into song!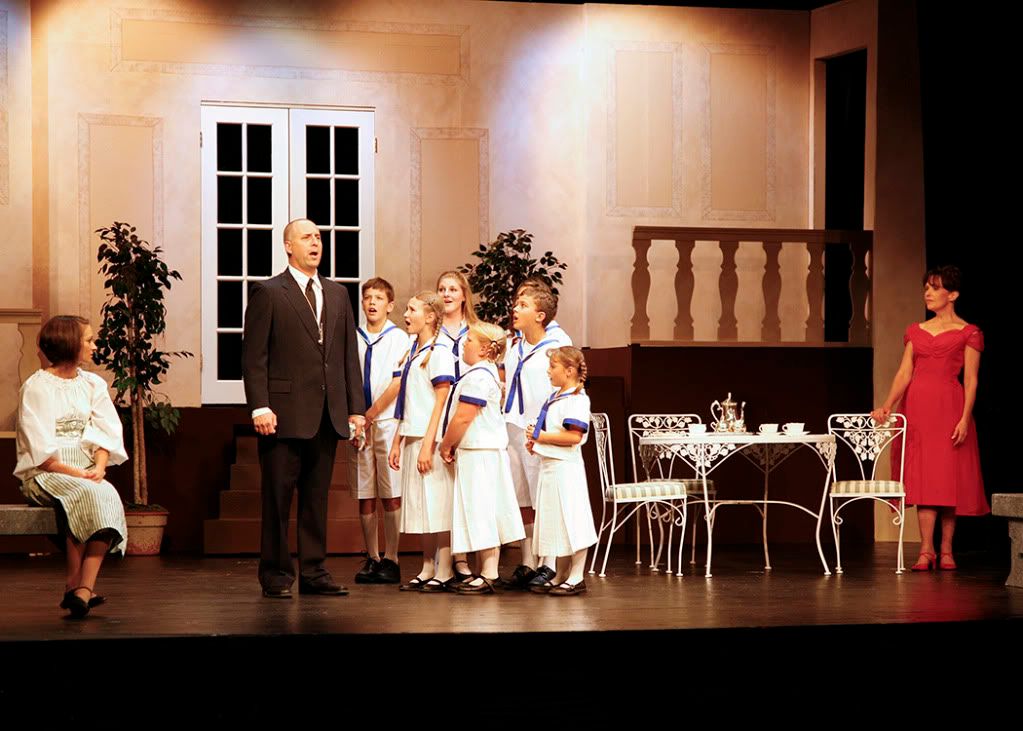 "the dance" that changed it all....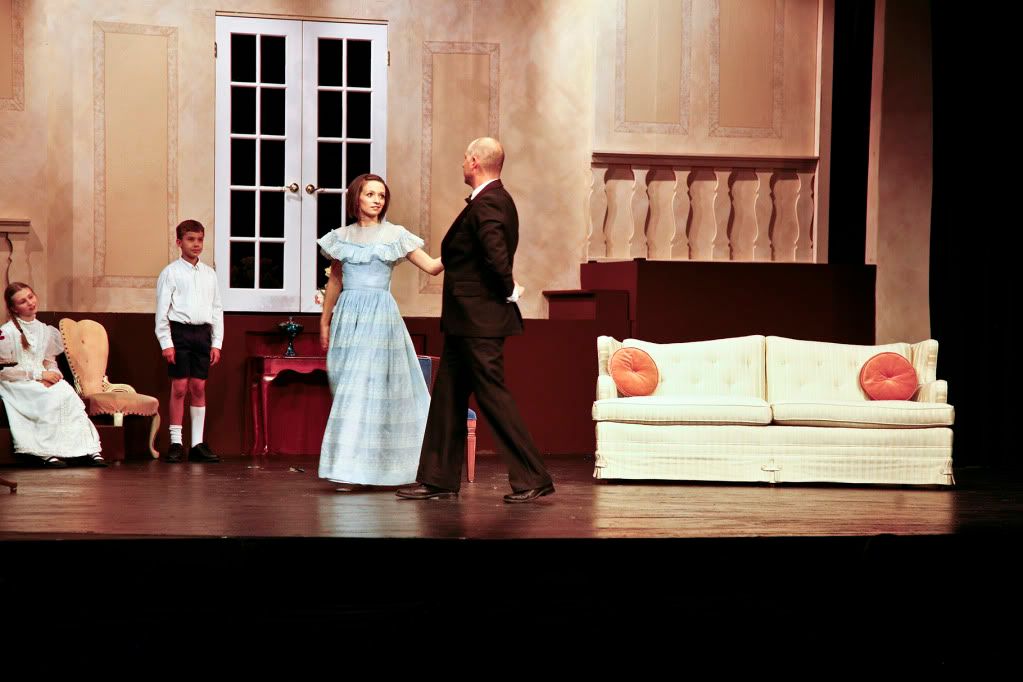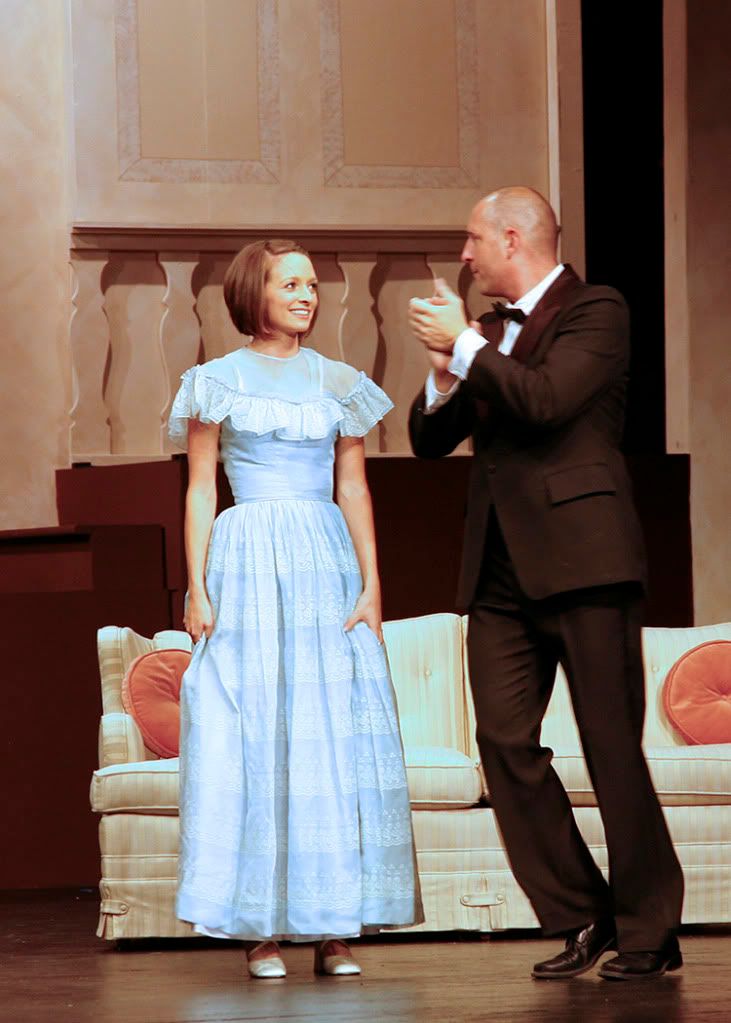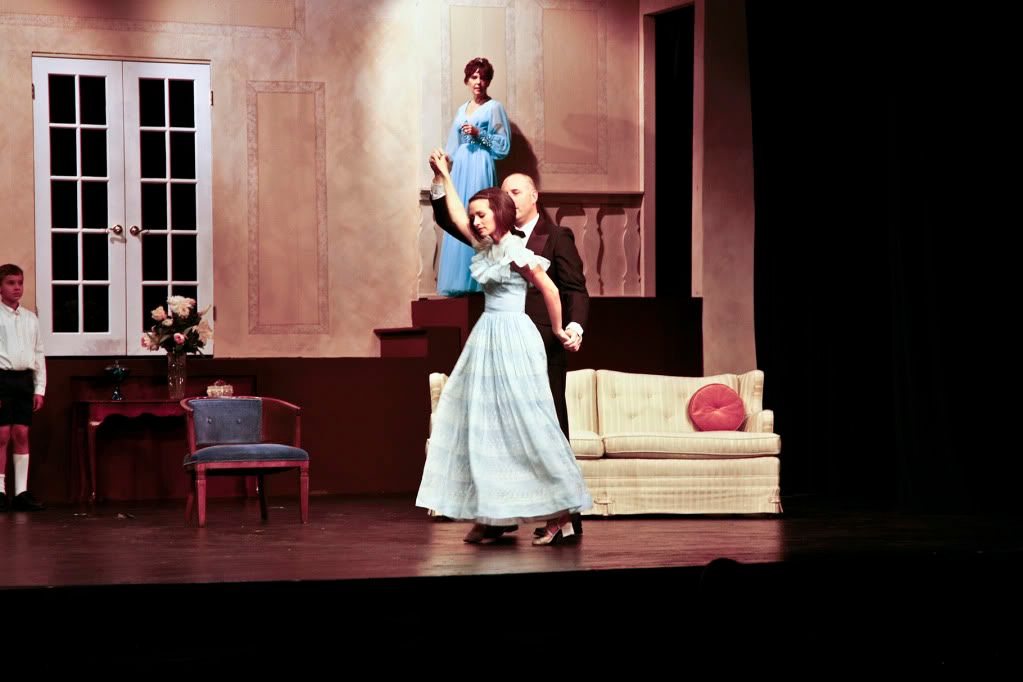 ... and the hardest part of the entire play :)
"Climb Every Mountain"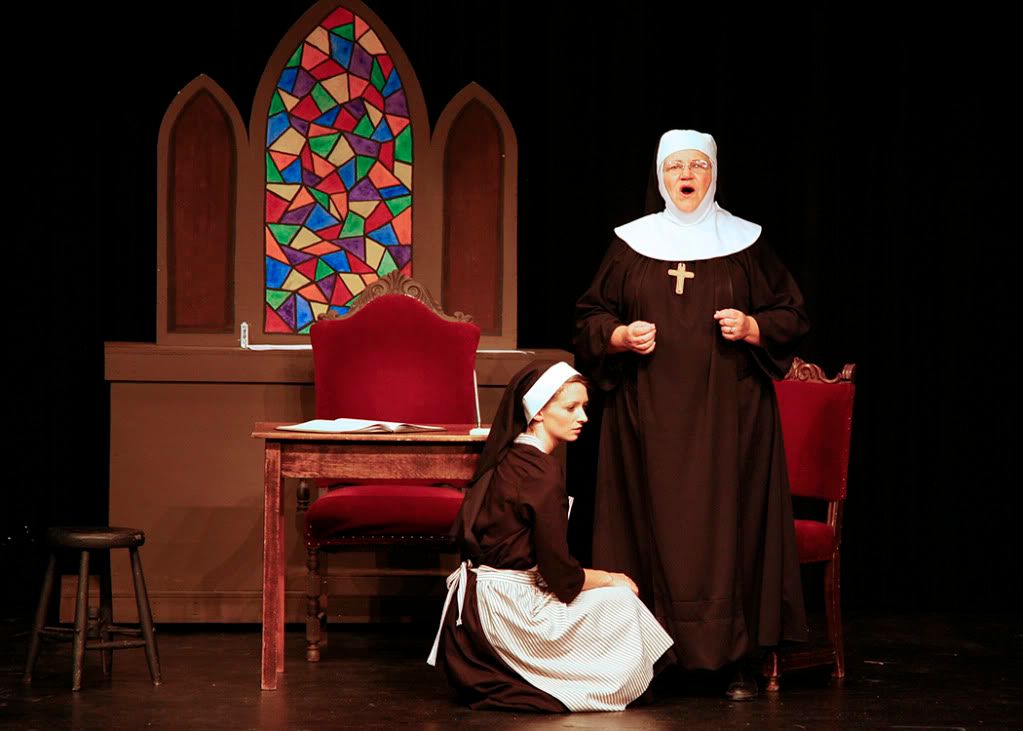 Maria returns!!!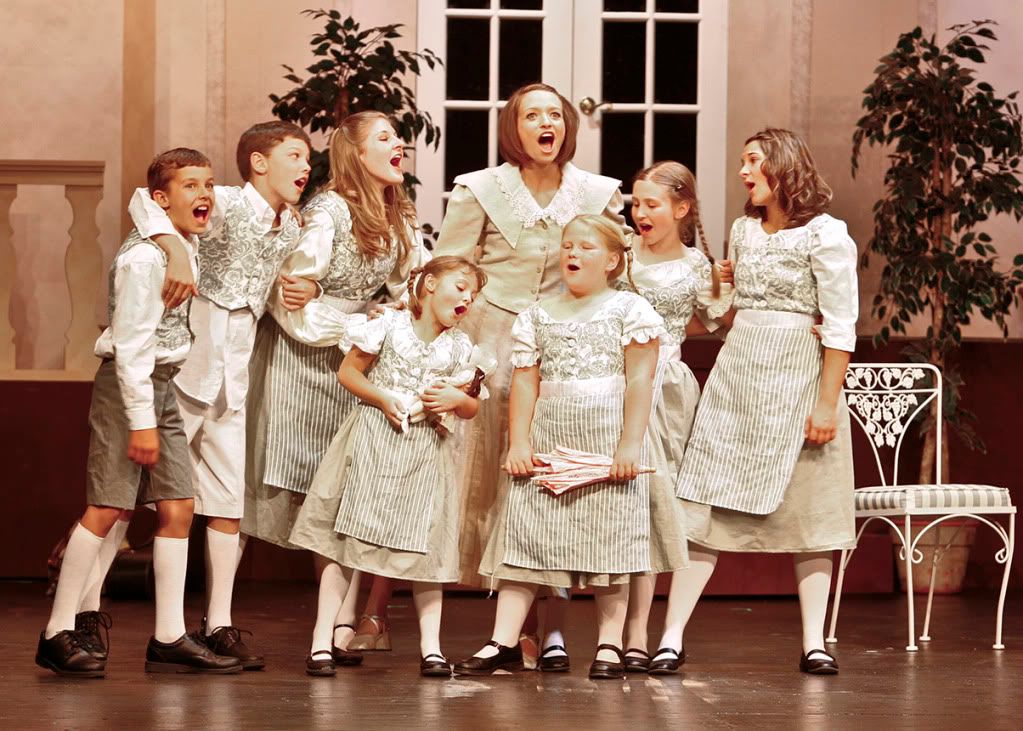 The infamous kiss...
we seriously had to pay this guy to kiss me.
it was kind of ridiculous...
ask me about it, I'll tell you the story sometime.
The wedding.
5 ft train. AMAZING.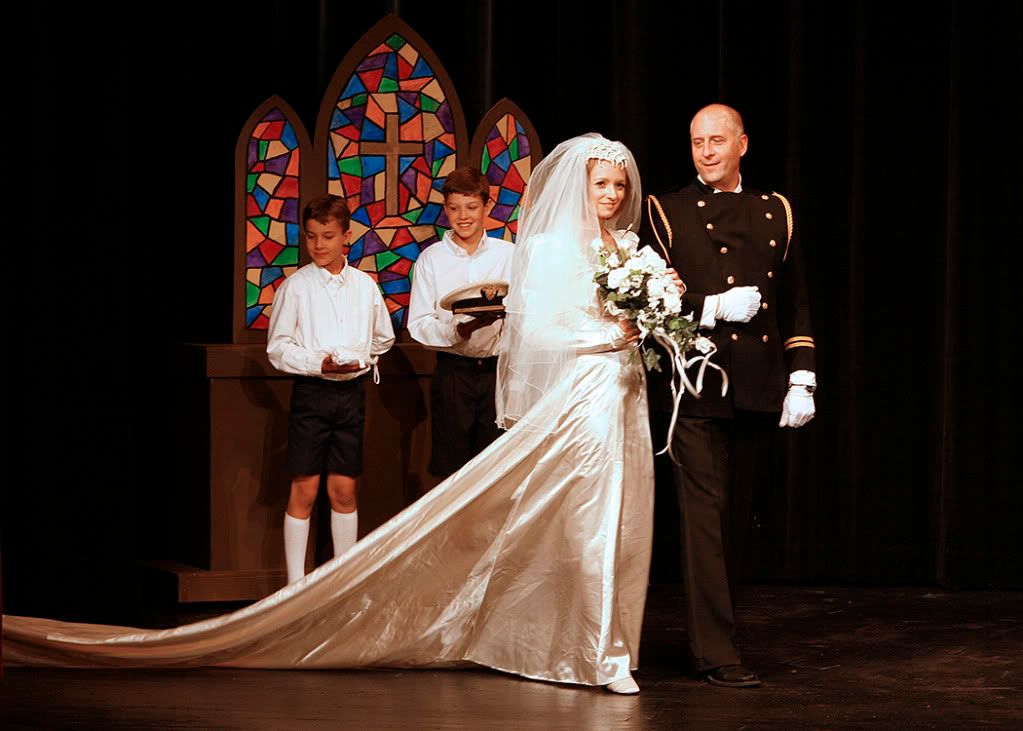 "16 going on 17 reprise"
love this girl.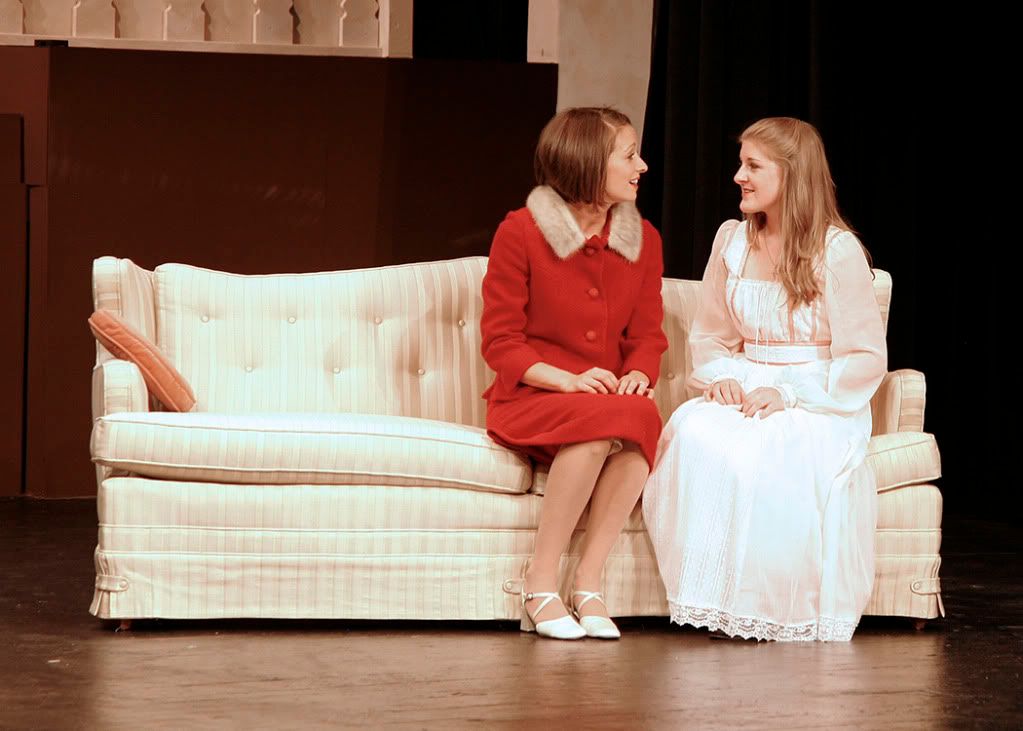 The Nazi's come to take captain away...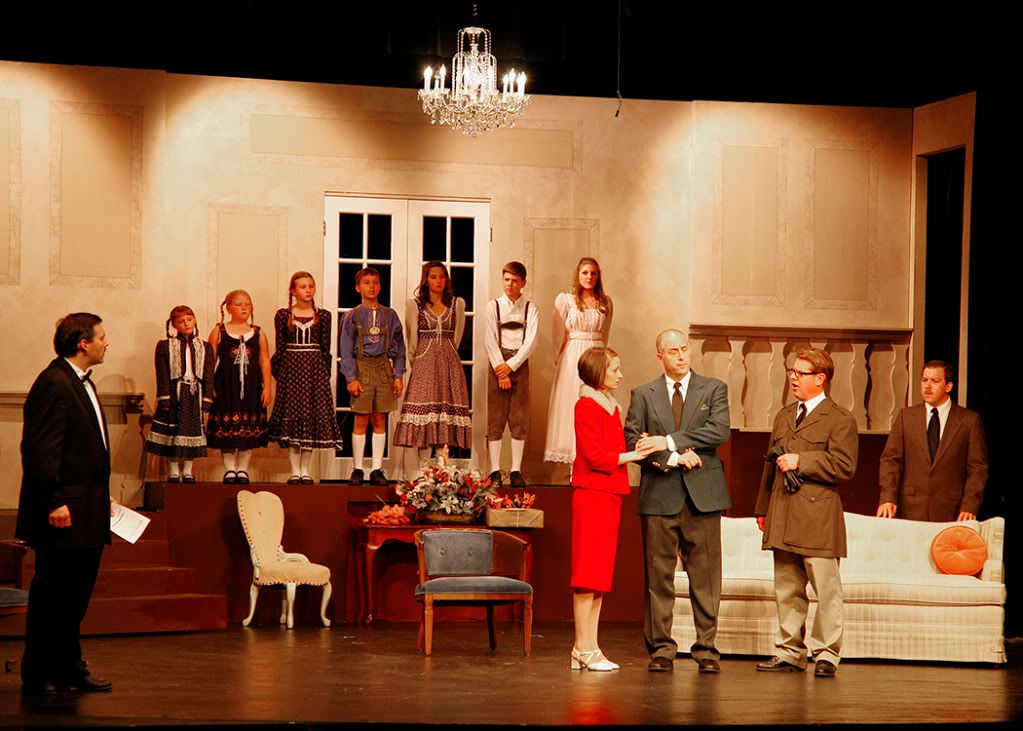 The festival where we make our escape.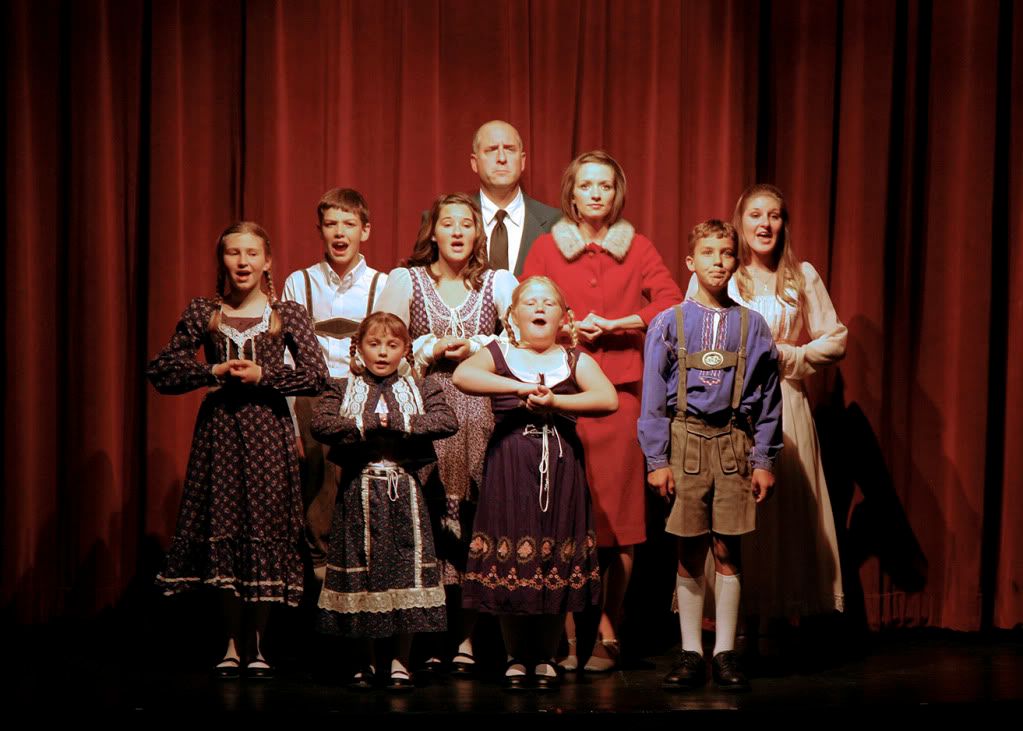 climbing every mountain!